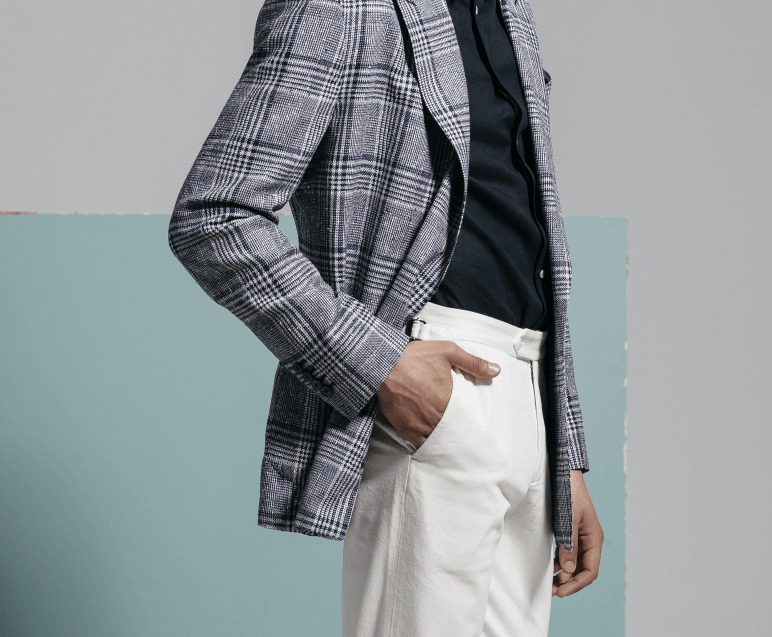 MADE TO MEASURE
As the working week comes to a close, many of us reach for a pair of tailored chinos to fulfil the notoriously ambiguous 'smart-casual' brief. The Cloakroom has elevated the humble cotton chino by offering them made-to-measure in a wide variety of colours and styles. We choose to have them made with our team of tailors in Italy, and hard-wearing garment-dyed cotton is generally the fabric of choice. As with all our made-measure programs, the choice of styling details is yours, so whether you would like belt loops, pleats, or a turn-up cuff on the hem, we make each pair of tailored chinos to your specific requirements. As the cotton we use is robust, there is no need to have them dry-cleaned! Simply throw them in the wash and hang them up to dry. Dressed up with a tailored jacket or worn casually with a t-shirt and sneakers on the weekend, The Cloakroom's made-to-measure chinos are the perfect utility trouser solution in your wardrobe. To get a pair of chinos made just for you, book in an appointment at our store.
Book a Consultation
TAILORED CHINOS
Discover our made to measure chinos.
MAKE AN APPOINTMENT
Create your custom-made suit with the perfect fit guaranteed.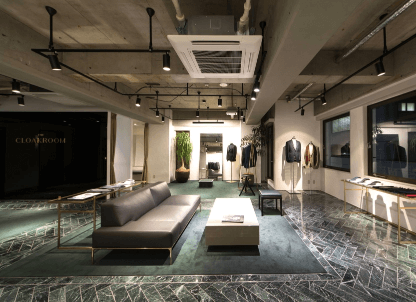 Step 1
Initial Consultation
Schedule an appointment and provide our team with any ideas or inspiration for your ensemble.
Step 2
Options & Measurement
Select a fabric from our collection and discuss styling details for the design of your suit. Our team wil then conduct a fiting so that a pattern can be made especially for you.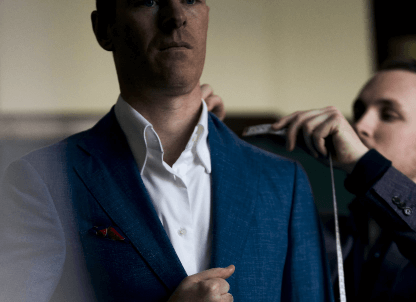 Step 3
First Fitting
Once your suit has arrived from our tailors (5-8 weeks) our team will review the fit of the suit and make any final adjustments.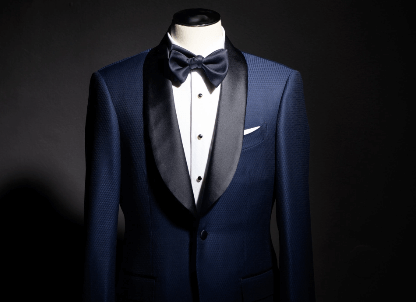 Step 4
Final Fitting
At this stage, any modifications made to the suit have been made and wil be ready to take home.