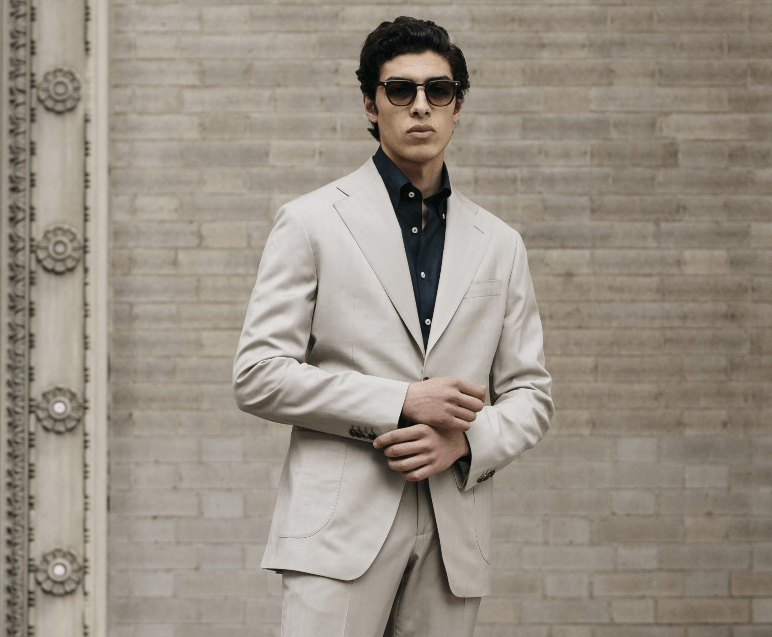 MADE TO MEASURE TAILORING
The Cloakroom offers a full-service, made-to-measure program for the totality of a man's wardrobe. We believe that having clothes made to fit you and your specifications is the best and most rewarding way of shopping for clothing. Our team are highly trained in our detailed fitting program and are on hand to guide you through the process. The Cloakroom goes beyond just taking measurements. We analyse the postural stance and idiosyncrasies of each individual's body to ensure that the patterns are made to meet the fit requirements of the wearer. In-store, you will have the opportunity to try on a jacket, shirt and trousers in a base size so that you can visualise how the end product will look and feel when you wear it. Our team have developed our process over the best part of fifteen years in the tailoring industry. While it may sound complicated, we make the whole process as enjoyable and collaborative as possible. Our mission is to get to the bottom of exactly how you want your clothes to fit and feel and ultimately deliver cherished pieces into your wardrobe. At the end of the day, tailoring is fundamentally about trust. The Cloakroom looks forward to building that relationship with you.
Book Your Consultation
BESPOKE TAILORING
Our team of experienced tailors are committed to making sure your suit meets your exact specifications.
Bespoke
The Cloakroom is proud to offer a fully bespoke service, made totally by hand and lovingly crafted by artisans in Japan. All bespoke commissions are produced to one's exact measurements based on a unique pattern created by our tailors. The bespoke suit is the ultimate sartorial experience, the purest embodiment of tailoring, the height of luxury. Initially, our team takes an exhaustive set of body measurements to provide to our master tailors. These then inform the formation of the unique pattern, which is used to produce a trial garment. Our team conducts a basted fitting on this trial garment and provides feedback and changes to the team in Japan before the final piece is made. To have garments made bespoke is a time-consuming venture. The pattern must be drawn by hand, the fabric cut by hand and the garment sewn by hand. The process typically takes 8-12 weeks, which is nothing compared to the decades of joy a bespoke garment will give to the wearer.
Book Your Bespoke Consultation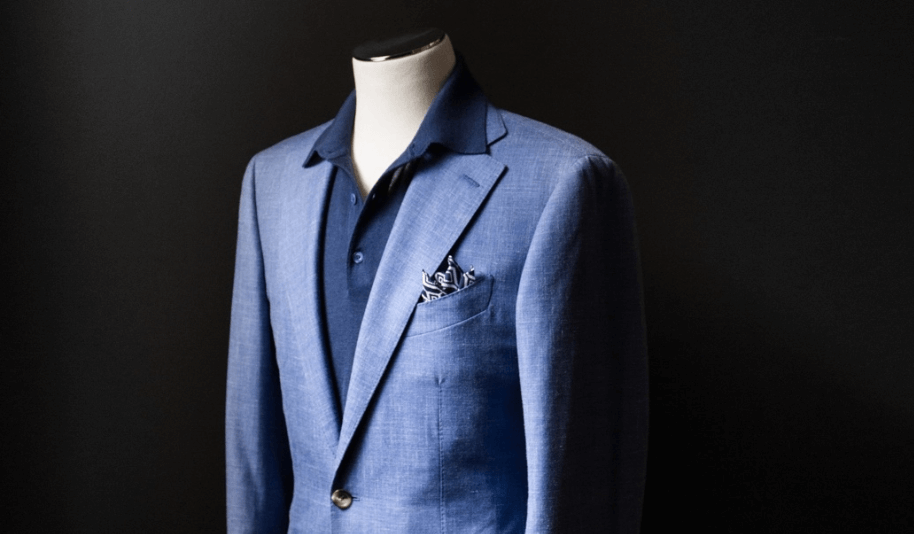 Construction and Styling
Informed by classical tailoring but reimagined with a modern sensibility, The Cloakroom's tailored suits balance comfort and style. Depending on the nature of the piece, our team will suggest either a full or half-canvas construction option. There is no glueing or fusing in our jackets, allowing the fabric to drape and contour your body with ease. The natural, floating canvas gives a roll to the lapels, shape to the shoulders, and sharpens the silhouette. The Cloakroom favours a natural lining called 'Bemberg', which allows for superior ventilation and breathability. You can also choose to have your jacket half-lined or unlined for unstructured, more casual pieces. Aside from the benefits of an improved fit, having your suit custom made allows you to take stylistic control over details like fabric, pocket style, lapel style, vents, linings, buttons and monograms. Your choice of finishing touches such as horn or mother of pearl buttons will add an air of refinement to your piece, complimenting the unique qualities of our extensive fabric offering.
Book Your Consultation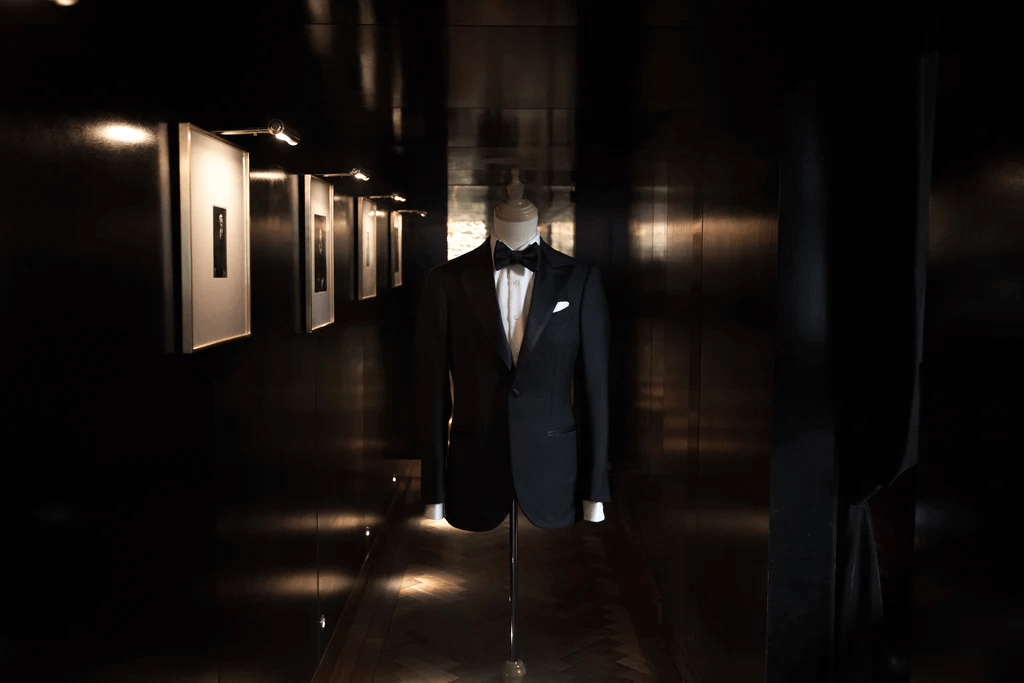 MAKE AN APPOINTMENT
Create your custom-made suit with the perfect fit guaranteed.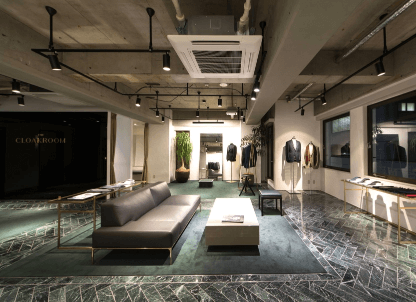 Step 1
Initial Consultation
Schedule an appointment and provide our team with any ideas or inspiration for your ensemble.
Step 2
Options & Measurement
Select a fabric from our collection and discuss styling details for the design of your suit. Our team will then conduct a fitting so that a pattern can be made especially for you.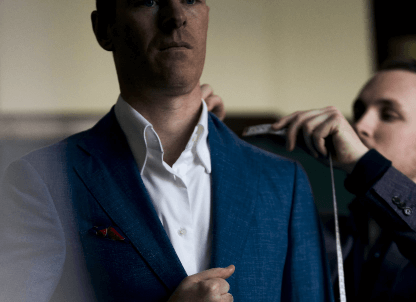 Step 3
First Fitting
Once your suit has arrived from our tailors (5-8 weeks) our team will review the fit of the suit and make any final adjustments.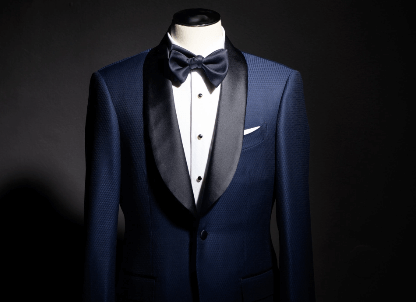 Step 4
Final Fitting
At this stage, any modifications made to the suit have been made and will be ready to take home.