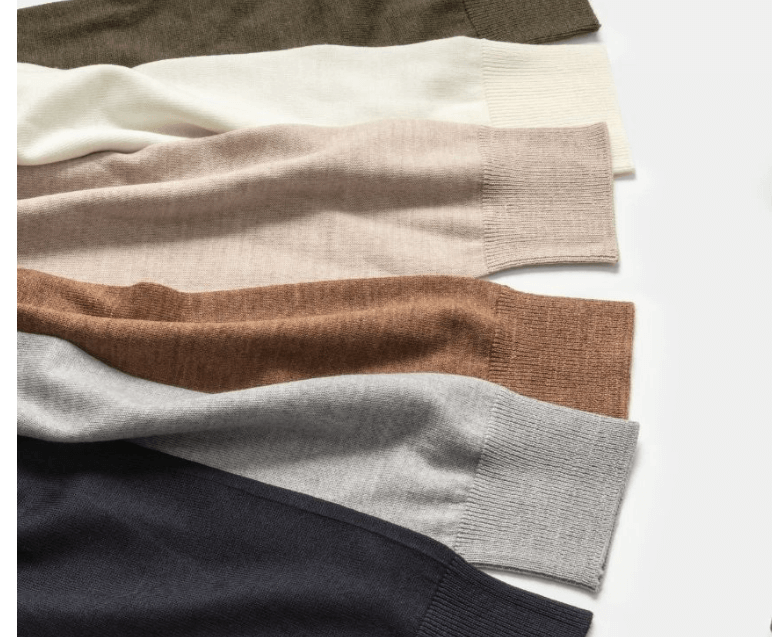 MADE TO MEASURE
To complement our extensive tailoring program, the Cloakroom offers a made-to-measure knitwear program. Whether you're looking for a cardigan, crew neck, polo or turtleneck, The Cloakroom can craft your unique piece to your fit and style requirements. Fabric options include extra fine merino, wool-cashmere, cotton-cashmere, silk-cashmere and 100% cashmere. In-store, you will try on a base-size garment, which our team will expertly modify to your specification. If you like, we can even embroider your initials onto the piece. Our made-to-measure knitwear is made in a small factory in Italy and pieces take 5-6 weeks to arrive in-store. Prices start from $495 AUD.
Book Your Knitwear Consultation
POLO'S, T-SHIRTS & KNITWEAR
Discover our iconic casual wear designs.
MAKE AN APPOINTMENT
Create your custom-made suit with the perfect fit guaranteed.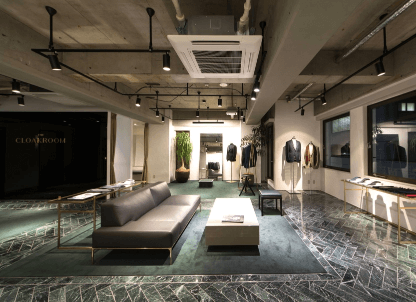 Step 1
Initial Consultation
Schedule an appointment and provide our team with any ideas or inspiration for your ensemble.
Step 2
Options & Measurement
Select a fabric from our collection and discuss styling details for the design of your suit. Our team will then conduct a fitting so that a pattern can be made especially for you.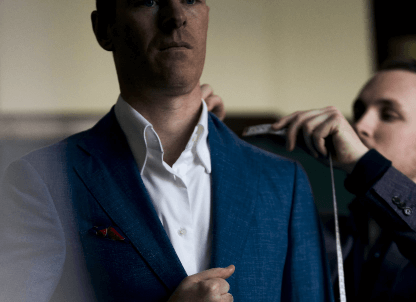 Step 3
Step 3
Once your suit has arrived from our tailors (5-8 weeks) our team will review the fit of the suit and make any final adjustments.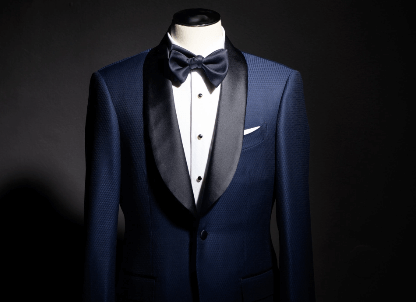 Step 4
Final Fitting
At this stage, any modifications made to the suit have been made and will be ready to take home.