MADE TO MEASURE WEDDING SUITS
Groom or guest, we've got you covered.
There are few days in life as momentous as your wedding. One that will endure in family photo albums and the memories of your beloved guests for years to come. Likewise, there are few suits as important as the one you choose to wear on the day of your wedding. Your wedding suit should honour the gravitas of the occasion and reflect the tone of your special day. All the while affording you comfort, elegance and, of course, expertly tailored to flatter your figure. The Cloakroom is the ultimate destination to realise your dream wedding suit. Whether you are looking to make a bold statement or perhaps a more subtle one, we offer an extensive range of fabrics and styling options to befit the tone of your day. Whether it be a relaxed affair on the beach, a destination wedding abroad or a more formal church ceremony, The Cloakroom is on hand to look after your personal requirements. Our specialist team has been entrusted with hundreds of wedding suits by our clientele since our inception in 2007. We strive to make the experience of choosing and tailoring your wedding suit as enjoyable, personal and friendly as possible. Tailoring is a collaborative process, and throughout your journey into The Cloakroom, we endeavour to exceed your expectations and deliver your perfect wedding suit.
Book Your Wedding Consultation
WEDDING SUITS & TUXEDO SPECIALISTS
Discover our iconic styles for every wedding dress code.
FINDING THE RIGHT GROOM'S SUIT
Our team of experienced tailors are committed to making sure your wedding suit is tailored to your exact specifications.
Black Tie Weddings
If you have chosen 'Black Tie' as your dress code, then you're going to need a tailored tuxedo. At The Cloakroom, we finish ours with luxurious satin silk on the lapels and suggest they be worn with a bow tie. It is the perfect suit for men looking for a heightened sense of sophistication and formality on their wedding day. We often suggest classic black or navy wool and mohair blend fabrics for Tuxedos. However, we also have a wide selection of premium alternative materials, including velvets and silk blends, for those seeking more unconventional pieces.
Book Your Wedding Consultation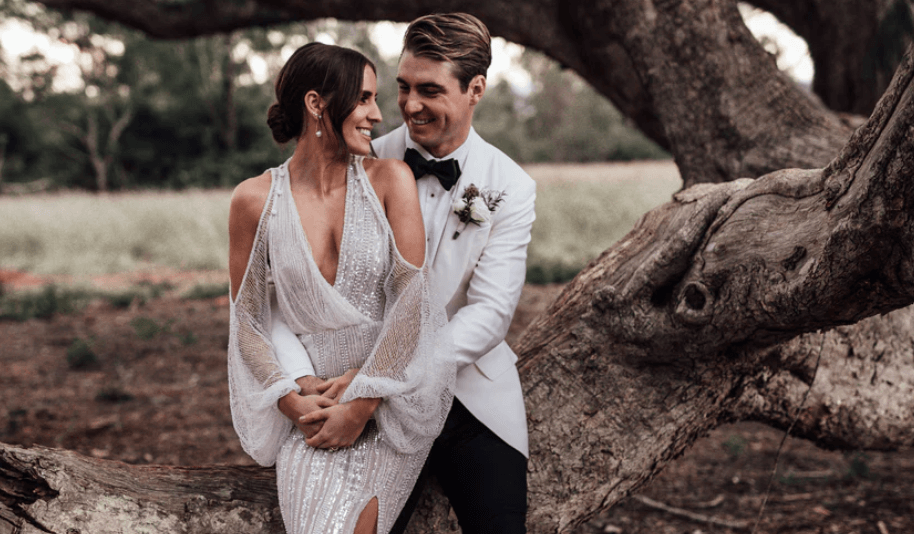 Relaxed & Casual Weddings
A more low-key ceremony will require a more relaxed ensemble. For beach weddings, casual suits worn without ties and loafers worn without socks are often the order of the day. For weddings that take place on a country estate, perhaps a textured flannel that befits the natural surroundings is more appropriate. With our extensive range of casual fabrics - including many lightweight and breathable blends of wool, linen, silk, and cashmere, The Cloakroom is the ultimate destination for understated wedding suits.
Book Your Wedding Consultation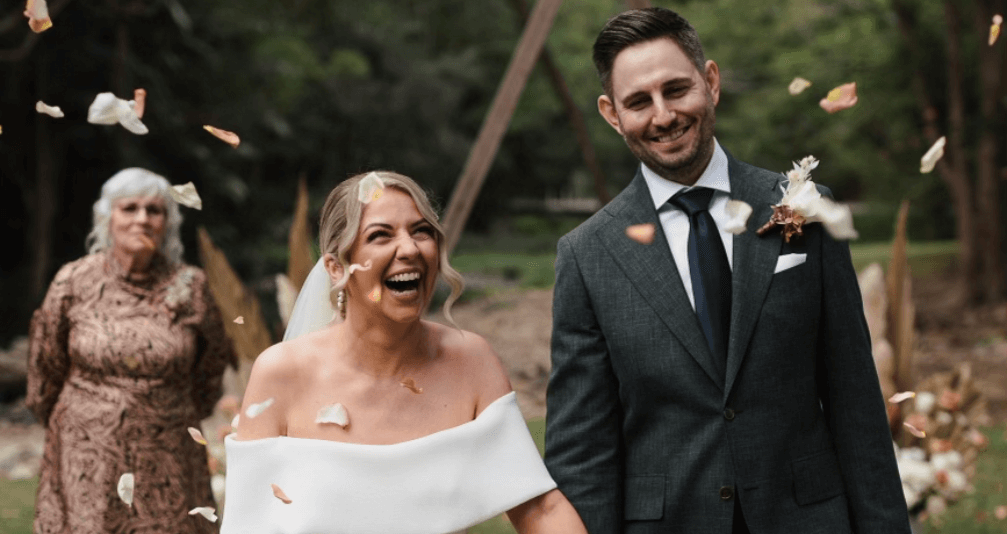 Wedding Parties
At The Cloakroom, we specialise in creating tailored ensembles for large (or small!) wedding parties. Our showrooms are generous spaces designed to welcome fiancée's, groomsmen, friends and family. We suggest that you set aside an afternoon and allow our team to show you our hospitality and expertise. In most instances, we can also accommodate fittings for your groomsmen if they happen to be in multiple locations. We have stores in Brisbane, Melbourne, Montreal and Tokyo. Additionally, our specialist team are on-hand to travel to other capital cities.
Book Your Wedding Consultation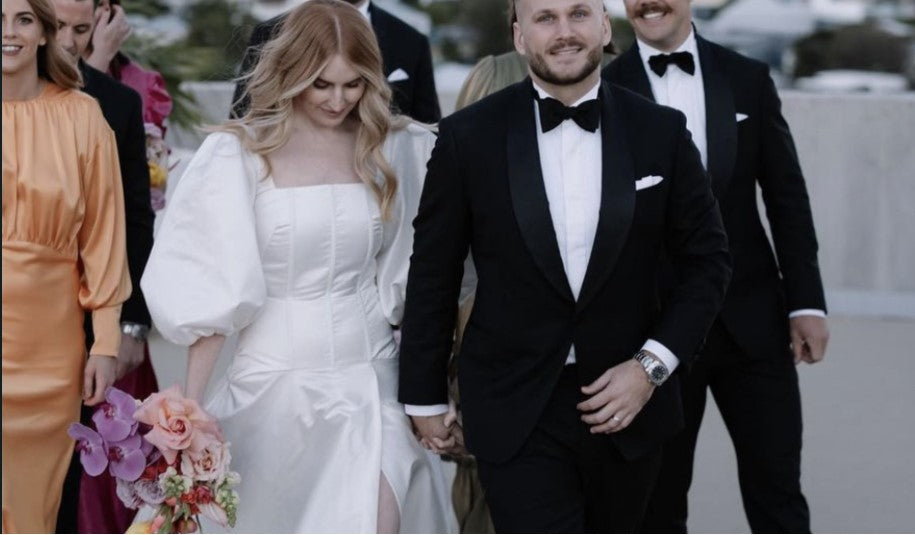 MAKE AN APPOINTMENT
Create your custom-made suit with the perfect fit guaranteed.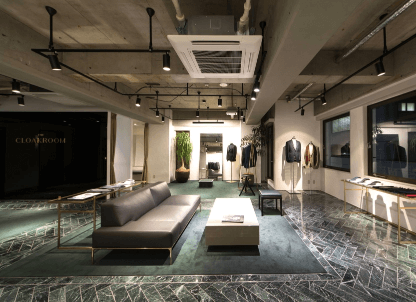 Step 1
Initial Consultation
Schedule an appointment and provide our team with any ideas or inspiration for your ensemble.
Step 2
Options & Measurement
Select a fabric from our collection and discuss styling details for the design of your suit. Our team will then conduct a fitting so that a pattern can be made especially for vou.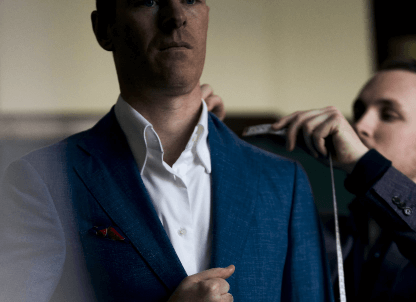 Step 3
First Fitting
Once your suit has arrived from our tailors (5-8 weeks) our team will review the fit of the suit and make any final adjustments.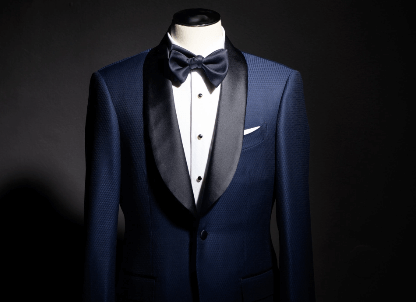 Step 4
Final Fitting
At this stage, any modifications made to the suit have been made and will be ready to take home.