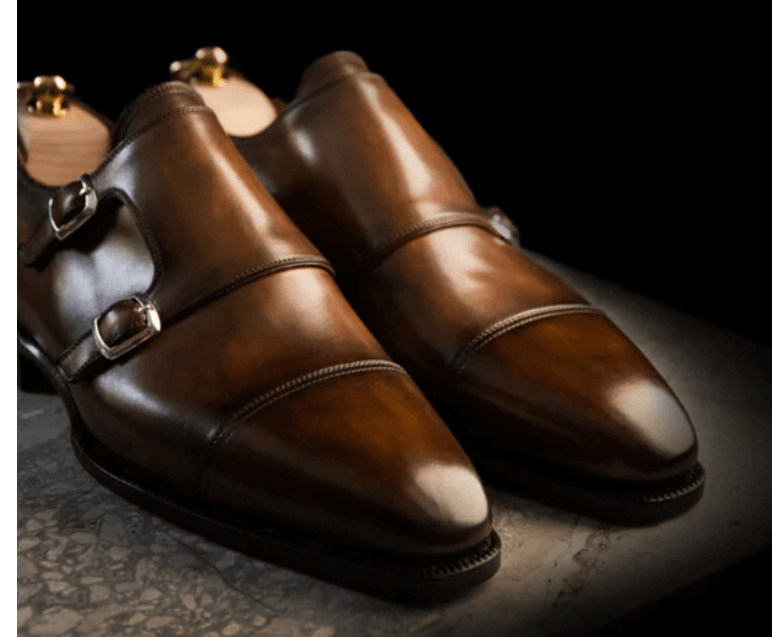 CUSTOM MADE MENS LEATHER SHOES
Whether it's black leather oxfords worn with a suit or suede tassel loafers paired with denim, The Cloakroom has all bases covered to ensure you have the perfect pair of shoes to complete your sartorial ensemble. As with tailoring, men's dress shoes should flatter the figure - in this case the foot. Quality of craftsmanship, quality of leather and quality of style are all of equal importance. Form should marry function and shoes should be both comfortable and aesthetically pleasing. It is for these reasons that such attention is paid to the 'last' - or in other words; the shape to which the shoe is cut. The last is the barometer of elegance when it comes to men's dress shoes. We offer three tiers in our made-to-order shoe programs with different shoemakers from around the world. All three options have extensive choices of leathers, lasts, styles and finishing details, and once you've settled on a design, are offered made-to-order in half sizes from UK5-UK14.
Book Your Shoe Consultation
MADE TO ORDER
Discover our iconic dress shoes for every dress code.
Made In Spain
The Cloakroom's entry-level made-to-order shoes are crafted in a small factory in Spain. They are Goodyear-welted, finished by hand and offered in multiple styles and leathers. The production time is five weeks, and prices start from $750 AUD.
Book Your Shoe Consultation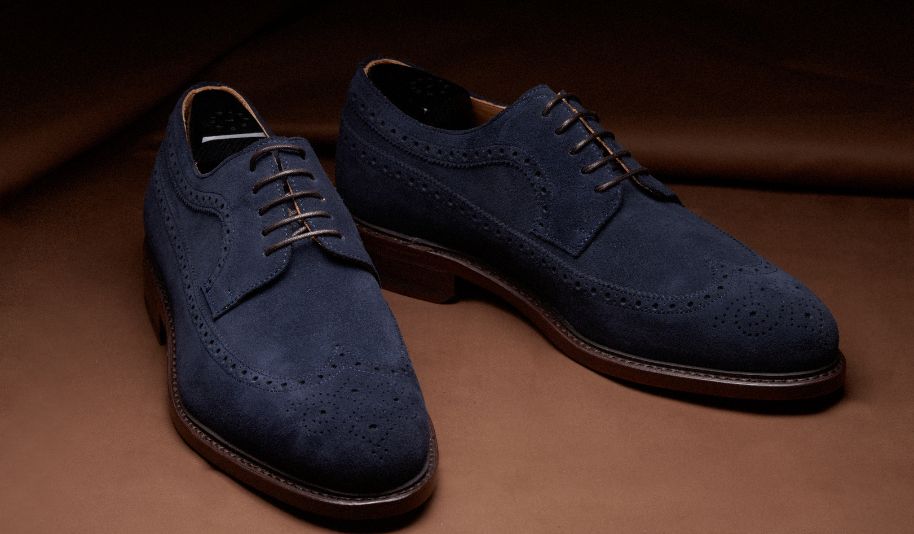 Made In Japan
The Cloakroom's mid-tier made-to-order shoes are crafted in a small workshop just outside of Tokyo. They are handmade and finished in a luxurious leather of your choosing. The production time is 8-10 weeks, and prices start from $1,495 AUD.
Book Your Shoe Consultation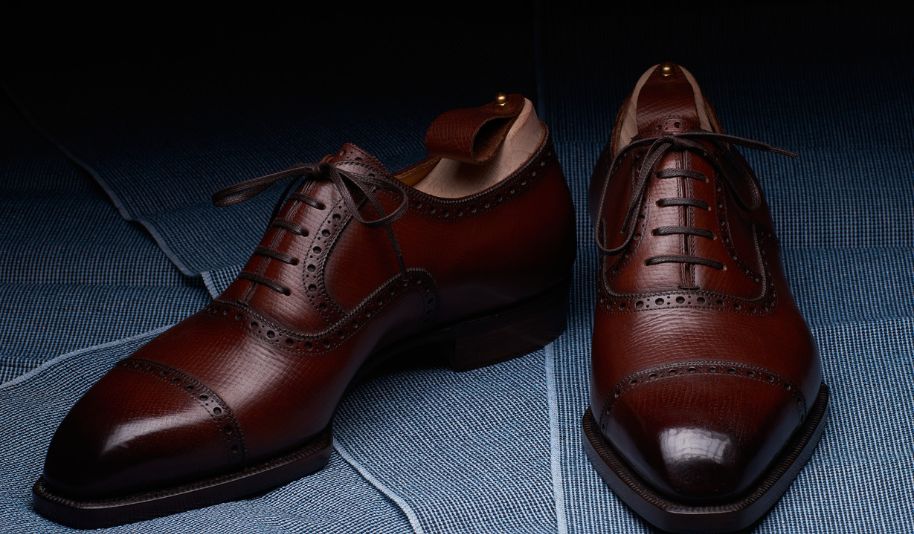 Stefano Bemer - Made In Florence
The Cloakroom is incredibly proud to be a partner for one of the world's best shoemakers, Stefano Bemer. Their shoes represent the highest standard of Italian elegance and quality. At The Cloakroom, you can choose from exclusive leather samples (including selected exotic leathers) to perfect your commission. Each pair of shoes from their 'Tradizione' collection is finished with a fiddleback waist and metal toe taps, and comes with sized shoe trees and cloth bags. In their own words, 'Stefano Bemer does not just make shoes, he creates art.' The production time is 8-12 weeks, and prices start from $2,995 AUD.
Book Your Shoe Consultation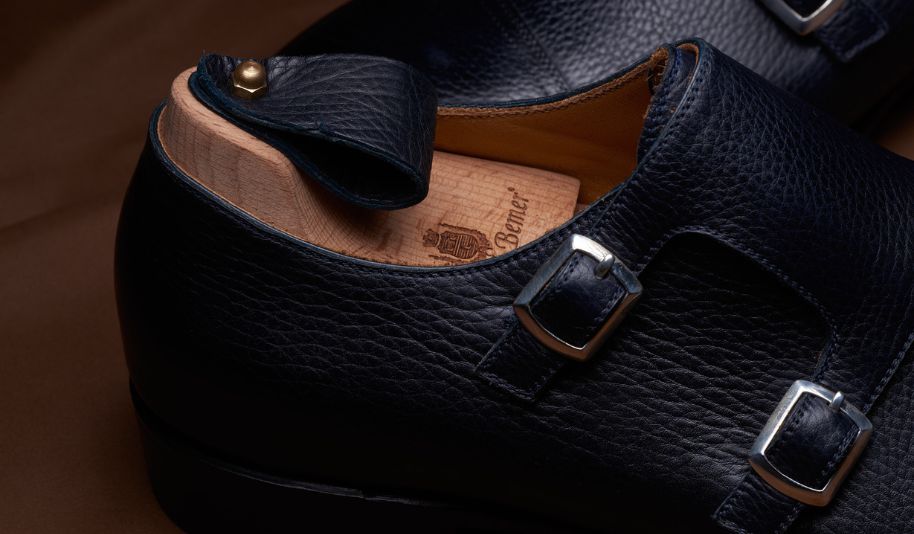 MAKE AN APPOINTMENT
Create your custom-made suit with the perfect fit guaranteed.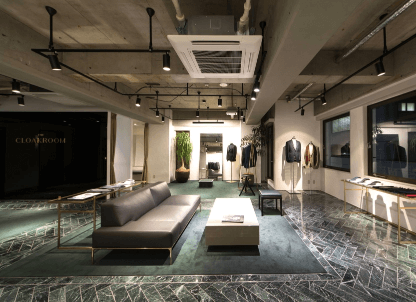 Step 1
Initial Consultation
Schedule an appointment and provide our team with any ideas or inspiration for your ensemble.
Step 2
Options & Measurement
Select a fabric from our collection and discuss styling details for the design of your suit. Our team will then conduct a fitting so that a pattern can be made especially for you.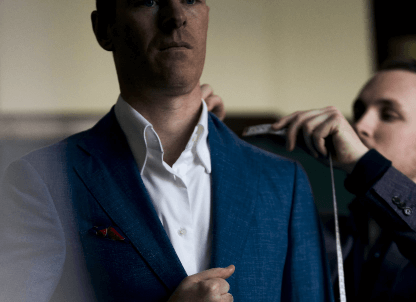 Step 3
First Fitting
Once your suit has arrived from our tailors (5-8 weeks) our team will review the fit of the suit and make any final adjustments.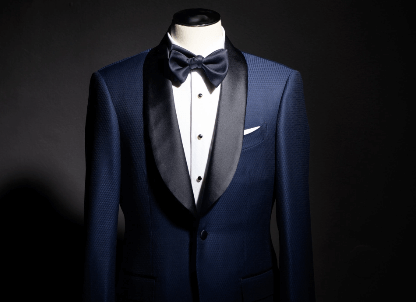 Step 4
Final Fitting
At this stage, any modifications made to the suit have been made and will be ready to take home.